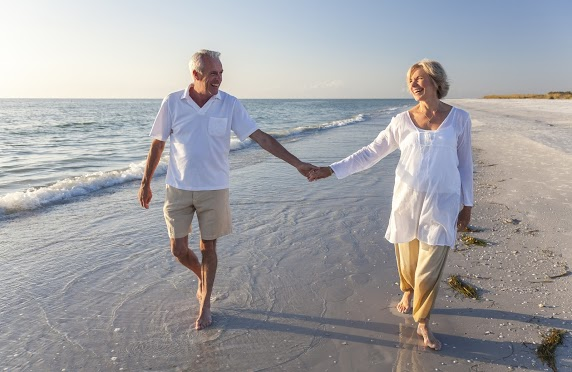 April is a special month here for us at Pasadena CyberKnife, and it has nothing to do with the Easter Bunny! April is National Head and Neck Cancer Awareness Month, a cause that's well worth celebrating. At Pasadena CyberKnife, we're proud to offer state-of-the-art treatment for a variety of cancerous conditions, including noninvasive CyberKnife treatment for all forms of head and neck cancer. But the best way to fight cancer is through patient education, so here are a few important things to know during this important holiday.
About Head & Neck Cancer
Unlike some other forms of cancer, head & neck cancer doesn't refer to one specific condition: rather, it's an umbrella term for a variety of different cancers that form in the tissues of the head, neck, nose, and throat, including oral cancer, cancer of the sinuses, and throat cancer. Head and neck cancer accounts for about 4% of all cancer diagnoses in the United States.
As with most forms of cancer, the best way to fight head & neck cancers is through prevention. Here are a few steps you can take to reduce your risk of developing head and neck cancer:
Don't smoke. Smoking cigarettes and tobacco of any kind greatly increases your risk for head and neck cancer.
Don't chew tobacco. All smokeless tobacco products also increase your risk.
Limit your alcohol intake. Drinking alcohol increases your likelihood of developing the condition.
Get an HPV vaccination. Human papillomavirus is a major cause of oropharyngeal and other head and neck cancers.
Head & Neck Cancer Treatments
While surgery is a common treatment for many cancers, due to the location of most head and neck tumors, surgery is very undesirable for this condition. Thankfully, though, CyberKnife offers another option. CyberKnife uses advanced technology to deliver a massive dose of radiation to the site of a tumor with pinpoint accuracy, eliminating cancerous cells without damaging surrounding tissues. In addition to CyberKnife, treatments including chemotherapy and immunotherapy can also offer effective treatment options.
Schedule a Consultation with Your Pasadena Cancer Doctor
Head and neck cancer is a serious condition, but we can all help to fight it by spreading awareness and taking preventive steps – and if you or a loved one ever are diagnosed with head and neck cancer, we can help. Contact us today to learn more about how our cancer doctors can create a personalized, comprehensive plan to help you beat cancer and reclaim your life. We can't wait to hear from you, and we wish you a happy, healthy Head & Neck Cancer Awareness Month.
More