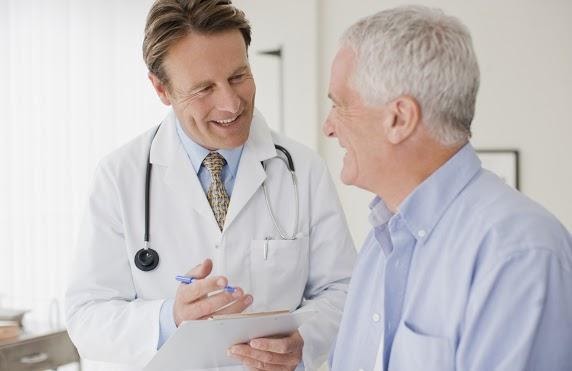 Here at Pasadena CyberKnife, with our state-of-the-art radiation oncology center and advanced cancer therapy technologies, we're able to deliver proven remedies to life-threatening illnesses. We're proud to be your trusted choice when you're going through such a life-altering event as cancer. Unfortunately, in the past month, cancer hasn't been the only life-altering disease that's affected people on a large scale. COVID-19 is a new pandemic that's changed the way of living for the entire country – and it also has a serious effect for those who have (or have had) cancer. We'll tell you what this means for those with cancer and how to best manage it during these uncertain times.
What This Means for Cancer Patients
COVID-19 is a highly-infectious disease that typically causes symptoms such as coughing, fever, chills – and in more severe cases – difficulty breathing. The vast majority of people will recover from this illness; in many cases, a person will have very few or even no symptoms. However, this disease is also potentially deadly. The most severe cases of COVID-19 will typically affect those who are elderly and those who have compromised immune systems. People with serious diseases, such as cancer, are immunocompromised, making them much more susceptible to COVID-19. Those undergoing cancer treatment (as well as previous cancer patients) need to take extra precautions to make sure that they don't become infected as COVID-19 can be much deadlier to them.
What You Should Do
Cancer therapy patients should specifically make sure to keep an open line of communication with their doctors and oncology clinic. A radiation oncology center will be rapidly changing throughout the pandemic to respond to the constant barrage of new information. By staying in touch, a cancer patient will be well aware of changing appointment times or locations, shortages of staff or resources, the possibility of teleconferences over visits to the radiation oncology center, and much more important information about their cancer treatment.
Additionally, there are several things that cancer patients (and non-cancer patients alike) should do to limit their exposure to COVID-19 and help prevent themselves from being infected by it. These include the following:
Stay away from large groups of people.
Practice social distancing (stay approximately six feet apart).
Wash your hands frequently.
Don't touch your face if you've been touching other objects.
Clean your household surfaces often.
If you can, work from home.
Stay at home as often as possible.
Avoid unnecessary travel.
Contact Your Radiation Oncology Center Today!
Please don't hesitate to contact us if you have any questions. If you're looking for cancer treatment or you'd just like to schedule an appointment with us, we invite you to give our oncology clinic a call at (626) 768-1021. We at Pasadena CyberKnife hope to hear from you and we'll do whatever we possibly can to help get you through these uncertain times!