The CyberKnife System is so advanced, its treatments for lung tumors that it can be used on both operable and inoperable tumors. Using focused radiation aimed with sub-millimeter accuracy, CyberKnife's pinpoint precision provides direct and effective treatments. The treatment is so exact that exposure to the surround tissue is minimal, and has shown reduced side effects in patients.
Contact us to find out if CyberKnife Treatment is an option for you!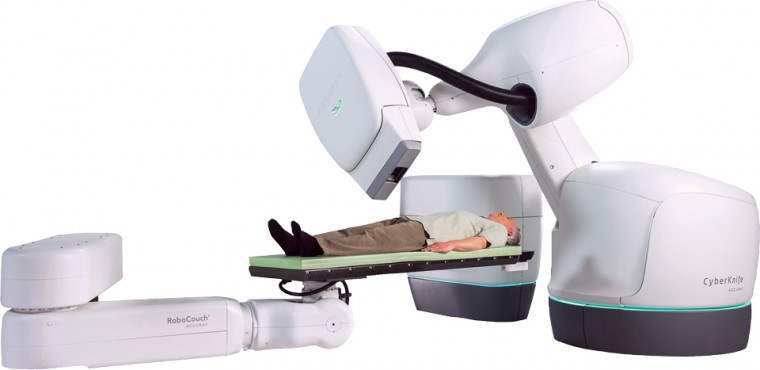 Using state of the art robotic arm technology, CyberKnife can maneuver to deliver treatment from virtually any angle, ensuring both precision and maximized effectiveness. Also, CyberKnife is the only radiation technology that uses live tumor tracking to accommodate for the natural motion of breathing, to continually ensure precision.   


Contact Us