Research Shows Targeted Radiotherapy Benefits Elderly Pancreatic Cancer Patients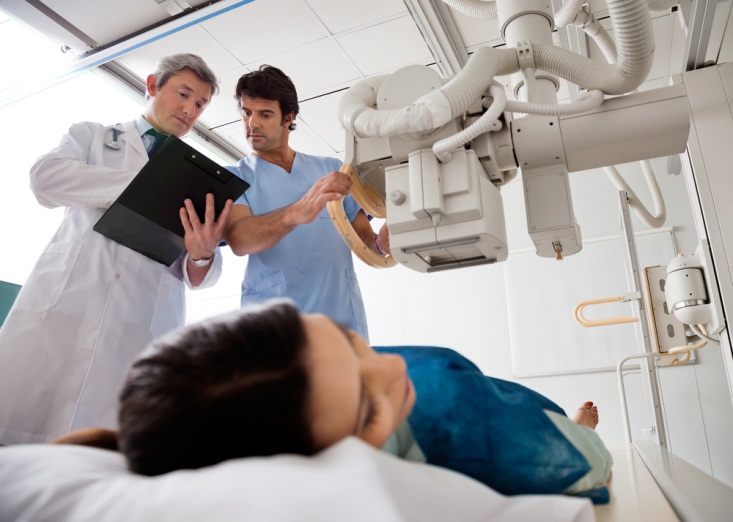 It's scary to receive a diagnosis of pancreatic cancer. It's even scarier when you're not a candidate for surgery, the most effective treatment for pancreatic cancer that has not yet spread. Only about 20 percent of pancreatic cancer patients receive a diagnosis before the cancer spreads, and of those, some will not be healthy enough to undergo surgery due to conditions like heart disease, chronic obstructive pulmonary disease or diabetes.
The good news is that research shows that stereotactic body radiotherapy (SBRT) — a form of radiation therapy that uses a highly targeted beam of radiation to kill cancer cells while leaving the healthy tissue around the tumor unharmed — is highly effective for treating the symptoms of pancreatic cancer even in patients not healthy enough to undergo more invasive traditional treatments. A study performed at Detroit's Henry Ford Hospital found that SBRT was able to significantly slow the progression of pancreatic cancer.
SBRT Improves Pancreatic Cancer Prognosis
Most people diagnosed with pancreatic cancer are over age 65, and for many, the prognosis is unpleasant. Without some form of treatment, most pancreatic cancer patients will not live more than four to six months.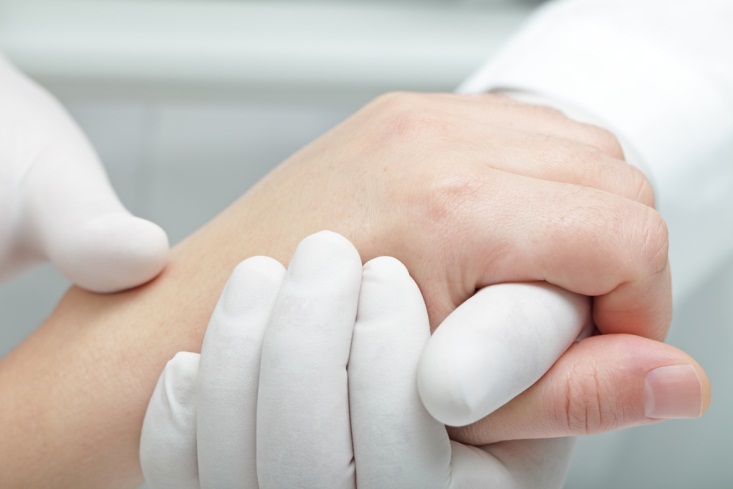 Physicians at Henry Ford Hospital in Detroit wanted to investigate the effectiveness of SBRT for treating pancreatic cancer in patients who are not good candidates for more aggressive traditional treatments, like surgery, chemotherapy, or traditional radiation therapy. In a study published in 2010, they offered SBRT treatments to 12 patients with inoperable stage I or stage II pancreatic cancer. Each patient received three to seven treatments. The average age of the patients was 83 years.
The physicians found that SBRT was able to slow the spread of pancreatic cancer for five to six months. One-third of the patients lived more than a year thanks to SBRT. The patients reported minimal side effects.
In a second study published in 2013, physicians at the same hospital looked at the benefits of SBRT for 20 pancreatic cancer patients not considered able to tolerate either surgery or chemo-radiation therapy. These patients received SBRT treatments for an average of two weeks. Sixty-one percent of these patients survived for at least six months after treatment. These patients, too, experienced minimal side effects and were able to maintain a decent quality of life throughout treatment, the researchers report.
Benefits of Targeted Radiation Therapy
The Henry Ford Hospital physicians involved in these two studies believe that SBRT treatment, like the treatment delivered at our Los Angeles cancer center, is more effective than traditional radiation therapy. For one thing, SBRT allows physicians to administer a higher dose of radiation that kills cancer cells more aggressively, but because the radiation is targeted at the site of the tumor, there's little to no damage to healthy tissue. Because the dose of radiation is higher, patients can spend less time in therapy and more time enjoying their lives.
SBRT may be the only option for pancreatic cancer treatment for a fraction of patients who are not good candidates for surgery, chemotherapy, or traditional radiation therapy. For these patients, SBRT can mean an improved prognosis and better quality of life throughout the course of treatment, since it can be completed in just two weeks and causes minimal side effects.
More