CyberKnife Pancreatic Cancer Treatment In Pasadena, CA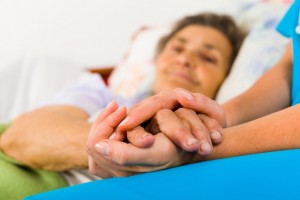 At Pasadena CyberKnife Cancer Center, our doctors and oncologists are experts in treating all types of cancer, including pancreatic cancer. Our team of radiation oncologists have years of in-depth experience combating a wide range of cancerous and non-cancerous tumors, using state-of-the-art radiosurgery technologies to offer a comprehensive, non-invasive, and convenient treatment plan. When you choose Pasadena CyberKnife as your pancreatic cancer treatment center, you can feel rest assured that our staff will provide you with effective treatment without putting your body or your pancreas at risk.
State-Of-The-Art Radiation Therapy For Pancreatic Cancer in Los Angeles
Traditionally, oncologists rely on pancreatic cancer surgery or chemotherapy for pancreatic cancer treatment, but Pasadena CyberKnife offers a brand new solution! Rather than invasive surgical methods, our CyberKnife system uses powerful stereotactic radiosurgery techniques, delivering high-dose radiation directly to the site of the tumor with sub-millimeter accuracy. CyberKnife lets our team treat pancreatic cancer with an outpatient procedure that minimally impacts your day-to-day routine and provides a high success rate.
Pancreatic Cancer Treatment Benefits with Cyberknife
Pasadena CyberKnife Cancer Clinic offers a variety of benefits for pancreatic cancer treatment, including:
Sub-millimeter accuracy of radiation delivery, providing maximum dosage with minimal exposure to surrounding cells and tissues.
Real-time imaging, tracking, and adjustment for tumor motion to ensure accurate radiation delivery.
Completely non-invasive and non-surgical, providing minimal side effects and improved recovery time.
Treatment on an outpatient basis which requires no hospital stay and lets the patient continue with their daily routine after treatment.
Radiation delivered in 1 to 5 treatment sessions over the course of a week.
The CyberKnife Pancreatic Cancer Treatment Process
Cancerous tumors can move constantly due to regular, involuntary functions like breathing and movement of gas through the body. To deal with these location shifts, many radiosurgery systems require the use of braces and uncomfortable immobility devices to stabilize the tumor, and even then, accurate delivery is never guaranteed.
CyberKnife completely does away with the need for braces and immobility devices! Using advanced imaging and motion tracking software, CyberKnife is able to measure the tumor's movement and account for it in real time, ensuring continuous, accurate radiation delivery throughout the entire treatment session. This tracking capability means the patient never needs to wear a brace or immobility device – all you have to do is lie comfortably while CyberKnife delivers treatment.
Treatment is completed on an outpatient basis, and patients are free to go about their lives as normal following a treatment session. The sessions last about an hour, and most patients complete their recommended dose of radiation in 1 to 5 sessions over the course of a week.
Treatment For All Forms Of Pancreatic Cancer In Pasadena, CA
The Pasadena CyberKnife oncology center offers a comprehensive form of treatment for almost any case of pancreatic cancer. The overwhelming majority of pancreatic cancers fall into one of two categories: pancreatic adenocarcinoma and ampullary cancer.
As with all forms of cancer, prevention or early diagnosis offers the best chance for successful treatment. When caught early, most pancreatic tumors respond well to CyberKnife radiation therapy. However, when you choose Pasadena CyberKnife for cancer treatment, we can often treat more aggressive or metastatic forms of cancer. No matter how serious your condition or what you're up against, the team at Pasadena CyberKnife Cancer Center is committed to helping you thrive. we will ensure the most appropriate pancreatic cancer surgery and treatment for your individual case.
Contact Pasadena CyberKnife Cancer Clinic For Pancreatic Cancer Treatment Today!
If you or a loved one have recently been diagnosed with pancreatic cancer, we know how daunting that feeling can be, and we're here to do everything in our power to help! At Pasadena CyberKnife Cancer Center, we've helped hundreds of patients beat cancer and reclaim a healthy body and a happy lifestyle, and we would be thrilled to help you do the same. If you're ready to take the fight against cancer back into your own hands, don't hesitate to call us today at (626) 768-1021, or reach out to us at our contact page.