Could Home Remedies Help With Your Trigeminal Neuralgia Pain?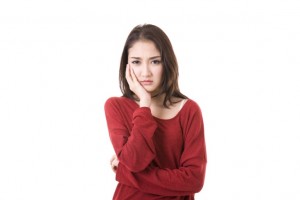 Trigeminal neuralgia can cause what some sufferers have described as blinding pain in the cheek, jaw, forehead, eye, and teeth on one side of the face. Pain can affect both sides of the face, but this is very rare and pain symptoms will affect only one side of the face at a time. The shooting pains have been likened to an electrical shock and an episode of trigeminal neuralgia pain can last up to two minutes.
Trigeminal neuralgia treatment often involves medications or surgery. Stereotactic body radiation therapy (SBRT) can treat trigeminal neuralgia pain in a safe and non-invasive way by damaging the nerve responsible for the pain. It can take several weeks for SBRT to effectively relieve pain and symptoms can recur — although if necessary, SBRT can easily be repeated to achieve a more complete treatment. While you're waiting for treatment to take full effect, you can try some home remedies to try and reduce trigeminal neuralgia pain by using heat, cold, or pressure.
Apply Heat or Cold to the Painful Area
Many people find relief from trigeminal neuralgia pain by applying heat to the affected area. You can do this locally by pressing a hot water bottle or other hot compress to the painful spot. Heat a beanbag or warm a wet washcloth in the microwave for this purpose. You can also try taking a hot shower or bath. If one is available, sit in a hot sauna.
Cold may also help relieve the pain, although you'll obviously want to avoid this remedy if you're one of the many trigeminal neuralgia sufferers for whom cold triggers symptoms. But if you think applying cold to the affected area might help relieve your symptoms until you can get SBRT or while you're waiting for it to take effect, you can use an ice pack wrapped in a thin towel or pillowcase to numb the painful area. Keep the cold in contact with the affected area for about 30 seconds or until the area begins to feel numb. Some trigeminal neuralgia sufferers find that switching between the hot and cold compresses helps more.
Apply Pressure to the Painful Area
While many people find that a light touch — often as light as a gentle breeze wafting over their skin — can trigger trigeminal neuralgia symptoms, they also find that applying pressure to the area can help relieve symptoms. Use your entire hand to press on the affected area. You may need to apply a reasonable amount of pressure in order to get results.
Know Your Triggers
The more you know about what triggers your trigeminal neuralgia pain, the better equipped you'll be to avoid those triggers and completely escape painful symptoms more often. Some common triggers include eating, talking, brushing teeth, cold, and light touches to the face. Things you wouldn't expect can trigger trigeminal neuralgia pain, too. One woman reported that peppermint candy triggered her symptoms. If you can't figure out what's causing your pain, it may be helpful to keep a pain diary in which you record key details of your environment and activity in order to look for common threads among different symptom flare-ups.
While home remedies may not be capable of completely curing trigeminal neuralgia symptoms, they can be very useful for people who are waiting for treatment or who still have to make it through the recovery period in which symptoms gradually recede after SBRT. No matter where you fall on the spectrum, you'll be glad to experience relief from your trigeminal neuralgia pain.
More