Quit Smoking to Improve Your Prostate Cancer Treatment Outcomes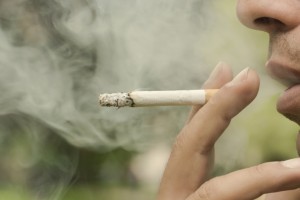 According to the results of a new study, men who smoke during prostate cancer treatment are not only more likely to experience treatment side effects, they're also more likely to experience a recurrence or even die from prostate cancer.
While men who have never smoked before in their lives run the least risk of experiencing prostate cancer treatment side effects, cancer recurrence, or death, the study found that even men who quit smoking right before beginning cancer treatment enjoyed better treatment outcomes than those who continued smoking throughout treatment.
Smoking Makes Prostate Cancer Treatment Less Effective
The study, performed by researchers from New York City's Memorial Sloan Kettering Cancer Center and published in the journal BJU International, examined the effects of smoking history among a group of 2,358 patients who received external beam radiotherapy for prostate cancer between 1988 and 2005. 2,156 of the study participants had some kind of smoking history. Researchers divided the patients into four categories: never smokers, current smokers, former smokers, and current smoking status unknown. Even those participants who quit smoking right before beginning prostate cancer treatment were included in the "former smoker" category.
The researchers followed up with the study participants eight years after they received treatment. They found that patients who smoked during the cancer treatment had a 40 percent higher risk of relapse. Those who smoked during treatment were also twice as likely to experience prostate cancer metastasis and to die from prostate cancer, when compared to those who had never smoked.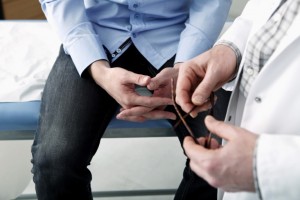 Patients who were considered former smokers under the terms of the study also had a slightly elevated risk of cancer recurrence, metastasis, and death, but their risks were somewhat lower than those of patients who smoked throughout cancer treatment. Ten years later, only about 52 percent of patients who smoked throughout treatment had not suffered a recurrence of prostate cancer, while 63 percent of former smokers and 66 percent of never smokers were still in the clear.
While today's patients can choose from a far wider range of prostate cancer treatment options, external beam radiotherapy remains one of the oldest treatments for the disease. There is no reason to believe that the impact of smoking on the efficacy of other prostate cancer treatments, like stereotactic body radiation therapy (SBRT), would be any different than its impact on the efficacy of external beam radiotherapy. The study authors believe that smoking could contribute to the formation of more aggressive cancer tumors. They also speculate that smoking during cancer treatment could interfere with treatment by lowering oxygen levels within tumor cells, making them less susceptible to the effects of radiation.
In addition to an enhanced risk of cancer recurrence, metastasis, and death, current and former smokers involved in the study also experienced a greater risk of a range of urinary side effects. These side effects included urinary incontinence, urinary toxicity, bladder hemorrhage, and urinary retention.
If you want to improve your chances of a good treatment outcome for prostate cancer, you might want to consider quitting smoking. While researchers don't yet fully understand the relationship between smoking and prostate cancer, new evidence suggests that smoking during treatment can make treatment less effective. If you're a smoker who's already been diagnosed with prostate cancer, it's not too late — quitting smoking can still make a difference, even if you do it right before you start treatment.