How to Deal With Physical Changes After Cancer Treatment Ends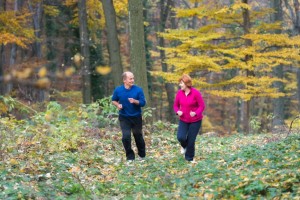 Even after cancer treatment ends, you may find that you are still coping with physical changes related to treatment. These changes can range from reduced strength and endurance to lasting fatigue, pain, weight changes, and sexual changes.
While you may be able to counteract many of these lasting side effects with regular exercise, good nutrition, and other positive lifestyle changes, many side effects may linger for months or years after treatment ends, and it's important to know how to cope.
Fatigue
No matter what kind of cancer you've suffered or what kind of treatment you've received, you may experience fatigue for a long time after your treatment ends. This kind of fatigue doesn't go away with sleep. Though researchers don't yet understand what causes treatment-related fatigue in cancer patients, it may occur due to poor nutrition, dehydration, anemia, pain, and depression.
Gentle exercise, relaxation, pain control, good nutrition, and drinking more fluids can help combat fatigue. Ask your treatment team about ways to fight fatigue. The causes of fatigue in people who have finished cancer treatment are different from the causes of fatigue in people who are still receiving treatment, so if you experienced fatigue during treatment, don't be surprised if the solutions change.
Pain
Lingering pain may occur due to nerve damage caused by chemotherapy or damage to the skin caused by radiation therapy. Surgery scars can also cause pain after treatment ends. Some therapies for post-treatment pain include:
Antidepressants or narcotic painkillers
Acupuncture
Physical therapy
Braces
Yoga
Meditation
Hypnosis
Nerve blocks or other surgery
You can lower your risk of post-treatment pain with SBRT, a form of radiation therapy that minimizes damage to healthy tissue to reduce or eliminate complications.
Weight Changes
Some kinds of cancer therapy can cause weight gain, and after treatment, survivors find that it's even harder than it should be to lose the weight because normal methods of weight loss don't work. Chemotherapy can cause patients to lose muscle tissue and gain fatty tissue. Other survivors struggle with the opposite problem — they lose weight and can't gain it back.
If you're trying to lose weight after cancer treatment, you may want to try a combination of strength-training exercises and a healthy, low-calorie diet. If you want to gain more weight after cancer treatment, you may want to try:
Eating several smaller meals instead of three larger ones.
Eating more of your favorite foods.
Making your meals look attractive.
Using sauces, savory vegetables, and other seasonings to add flavor to foods.
Sexual Changes
Sexual changes are common after cancer treatment, especially among people who have had breast, prostate, or other reproductive cancer treatment. Survivors report losing interest in sex because of changes in body image, fatigue, pain, or simply a lowered sex drive. Others experience physical problems that make it harder to be intimate. Whatever the problem, it's important that you ask your doctor about medication, counseling, or other therapies that can help resolve it. A sex therapist may also be able to help you and your partner come up with solutions.
Physical changes like pain and fatigue can persist for months after cancer treatment ends — some changes may last even longer. While it's easy to get discouraged in the face of lingering cancer treatment side effects, try not to let these physical changes get you down. With time and a little creativity, you'll soon find ways to enjoy yourself in spite of any lasting treatment side effects — and you may even find that most side effects do go away eventually, even if it takes a while.