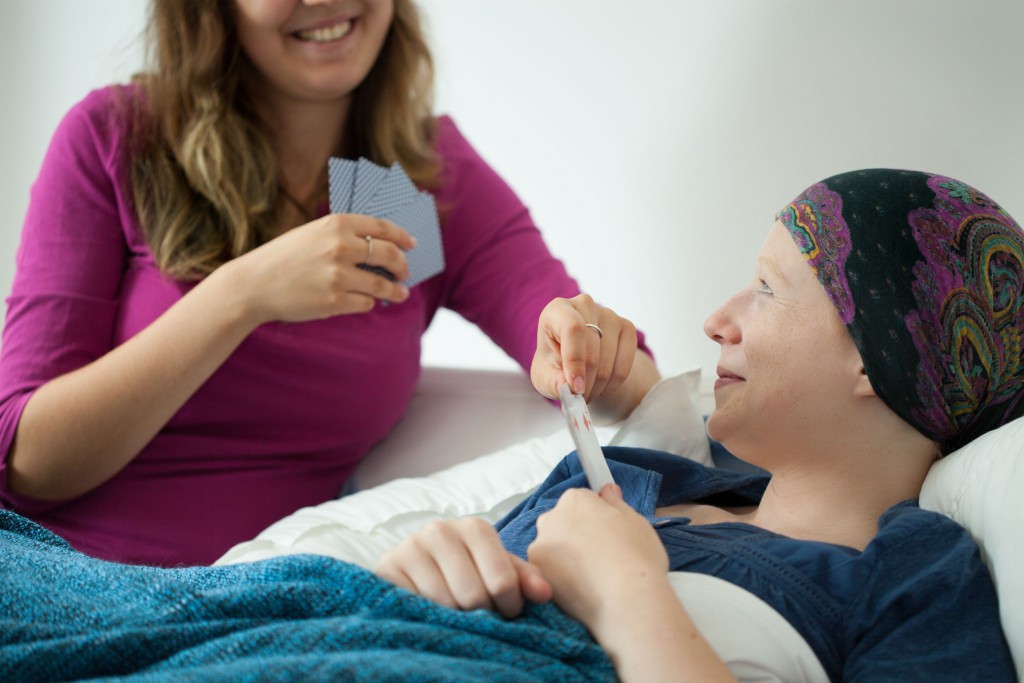 Cancer is an ongoing concern for many people. Though a definitive cure continues to elude our efforts, much has been discovered and developed with advanced forms of treatment that have increasing success rates. Yet, there are still emotional battles that many cancer patients must face. Sometimes, it can be hard to see the everyday joys you once experienced, but there is still sunshine and happiness that you can experience and that can uplift your spirits. Here are some therapeutic influences that can help bring more positivity into your life while undergoing cancer treatment.
Be Positive
A positive attitude can go a long way. Negative energy can have a damaging effect on your overall state, even when you're not fighting cancer. Depression can be a byproduct of a cancer diagnosis, so if you find yourself losing hope or having depressed thoughts, then find someone to talk to. Psychiatrists are a great source of helping others fight depression through effective coping techniques and psychotherapy in addition to medication. Even if you do not experience depression, it's helpful to maintain a positive attitude throughout your treatment. Focus your energy and your thoughts on a bright future beyond cancer. That being said, it's okay if on occasion you just don't feel like putting on a happy face. There are days where you just need to give in to your feelings, and that's okay. Tomorrow is another day.
Relax
Stress and anxiety are common symptoms found in those with cancer. The stress of undergoing treatment, life with cancer, and medical bills can weigh heavily on your conscience. Find ways to help you find peace and relaxation. Activities such as yoga or stretching have been known to help others relax and wind down, but what matters is finding something that works for you. Reading, listening to music, watching a show, or just escaping out in nature are effective ways to relax.
Stay Healthy
Exercise is extremely therapeutic and it focuses your energy on creating a positive result: a healthier you. Your energy levels will vary depending on your diagnosis and method of treatment, but find a physical activity that creates exertion. You body needs additional strength, so a healthy diet is important as well. Be sure to replenish your body with healthy foods, filled with vitamins and minerals.
Get Involved
There are many inspiring stories of people diagnosed with cancer getting involved with organizations that fight cancer or raise awareness and support. Becoming involved with these efforts brings positivity into your life and allows you to be proactive in a righteous cause. You'll become an inspiration for others while also finding inspirations for yourself. There are plenty of fundraisers, awareness campaigns, and organizations dedicated to fighting cancer and helping those diagnosed. Find one near you and sign up.
Get a Dog
A dog's love is truly unconditional. A dog will support and love you when you need it most. In fact, doctors have conducted studies to see the positive effects a dog can have on cancer patients during treatment, such as chemotherapy or radiation therapy. These dogs, known as therapy dogs, are able to increase the patient's emotional well-being. According to the Executive Director of The Good Dog Foundation, Rachel McPherson, "The patients actually came for their chemo and radiation more frequently and it lowered their anxiety and stress." All thanks to a canine friend to help and distract them.
Spiritual Support
Whether you're religious or not, finding spiritual support can provide an uplifting and positive outlook in times of dire need. Spirituality isn't necessarily about believing in God, though for many it certainly is; it's about your beliefs, values, and discovering your place in this world. Some may find faith and solace within the walls of a church or talking with an ecclesiastical leader, while others may connect with the world by immersing themselves in nature or deep meditation. Cancer patients often take a deeper look at their own lives and existence; find a way to embrace your spirituality and you just may find strength you didn't know you had.
Laughing
And then there's the old adage, "Laughter is the best medicine." Perhaps "best medicine" is a bit hyperbolic, but laughter is known to have many positive effects on the body. It can increase blood flow and some studies even suggest that laughter can help build up antibodies and boost your immune system.  In maintaining a positive attitude, laughter really is essential. By laughing you'll provide an escape for your pain, anxieties, and stress. It can even help you sleep better, giving your body the needed rest and energy it needs the following day.