Can Positive Thinking Really Help You Beat Cancer?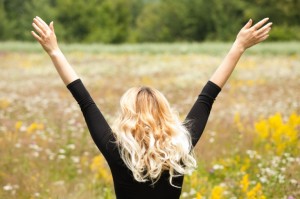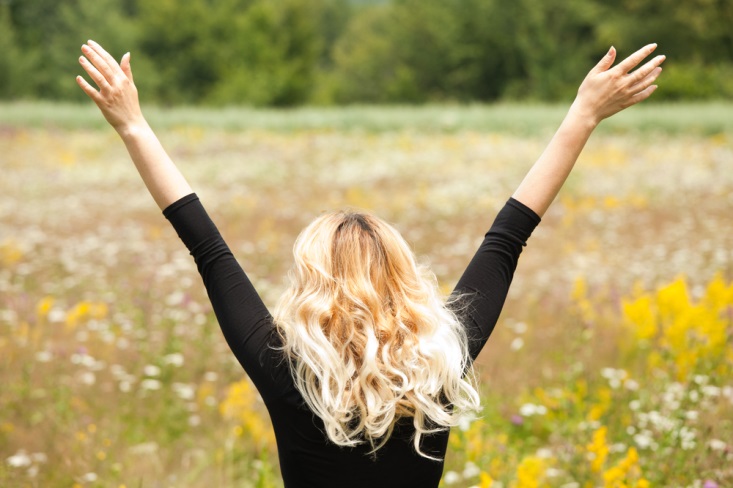 A cancer diagnosis can bring about a lot of difficult feelings. Once the initial shock wears off, anger, fear, sadness, anxiety, and even depression can set in. It's easy to start feeling guilty — like many people who've been diagnosed with cancer, you might wonder if you've somehow brought the cancer on yourself through your lifestyle or actions. You might also wonder if you can help yourself recover from cancer by maintaining a positive attitude or joining a support group.
While some studies have seemed to show a link between an increased chance of cancer survival and certain personality traits, a positive attitude, or participation in a support group, most research does not. Even when a particular study seems to show that maintaining a positive attitude can help with cancer treatment, researchers can't duplicate those results. So, while joining a support group or trying to stay positive can certainly make it easier to cope with cancer treatment, it's not going to influence the success of your treatment in any meaningful way.
Emotions and Personality Don't Influence Cancer Treatment
According to the American Cancer Society, it was once believed personality type was a risk factor in developing cancer. It was thought that those with introverted or neurotic personalities were more prone to cancer. It was perhaps a natural extension of this belief to feel that a cancer patient's core personality traits influenced how successful cancer treatment might be. A 2010 study that followed 60,000 people for 30 years put this theory to rest. The researchers found no link between core personality traits and cancer risk or survival rates.
Still, many people continue to believe that your attitude or emotional state during cancer treatment can influence your chances of survival. A 2007 study of over 1,000 people being treated for head and neck cancer found that patients' emotional state during cancer treatment did not influence their chances of treatment success. No amount of positive thinking or visualization can help your body fight cancer more effectively. It makes sense — if you could think your way out of having cancer, no one would ever need chemotherapy.
A Positive Attitude Can Improve Quality of Life
That doesn't mean there's no value in making an effort to stay positive during cancer treatment in Los Angeles. Don't beat yourself up if you find yourself struggling with difficult feelings in the wake of a cancer diagnosis — it's normal to experience emotional side effects, and blaming yourself for feeling bad will only make you feel worse. If you're struggling with fear, anger, depression, guilt, or other difficult feelings during cancer diagnosis, you may want to seek counseling or look into attending a support group.
Counseling and support groups can help you cope with fatigue, tension, and anxiety during cancer treatment, and can reduce your risk of depression. People who seek help to cope with cancer consistently report better quality of life than those who do not. Other ways to cope include doing your best to maintain a healthy lifestyle, spending time with family and friends, accepting help, making time for what's really most important to you, and taking life one day at a time.
Despite popular belief, positive thinking can't help you beat cancer. But it can help you maintain a normal, happy lifestyle throughout cancer treatment. Don't be afraid to ask for help in coping with the emotional effects of cancer and its treatment. You're not alone.